How Academia Can Benefit From Agile Business Analyst (AgileBA) certification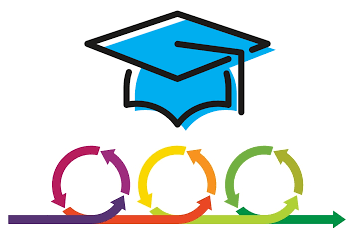 This article discusses how academia can benefit from industry recognised project management certifications, in particular, the agile business analyst (AgileBA) certification from APMG.
The AgileBA certification teaches skills in business best practices and effective project delivery. In particular this certification will help to:
Learn the key elements for successfully project delivery [2]
Transition a research team to agile/dynamic ways of working [1]
Learn approaches to managing and prioritising project requirements [1]
Develop procedures for estimating and evaluating benefits for a project [1]
The course I have identified is a residential 3 day program to become a certified APMG Agile Business Analyst (AgileBA) practitioner [1] delivered by 'The Knowledge Academy' [2]. The course structure is a mixture of taught and practical methods to allow for skills development and application in the business/work place [1] which is delivered over the period of 3 days.
Becoming a certified AgileBA would help gain the knowledge to develop business analysis skills for effective academic project delivery, as well as gaining more industry recognised certifications for future collaborative projects as well as enhancing my future career prospects.
This certification would also allow the learning of new skills which would be of benefit to ongoing research project. It is anticipated that in certain academic project you may need knowledge in aspects of business development and management alongside academic project delivery. AgileBA certification would help teach the necessary skills to effectively deliver on the project.
Another outcome would be to bring new skills into your existing academic research team and academic department. I have a keen interest in bringing a more dynamic approach to project management academia. In my experience, I have found that industry can often work within the boundaries of refined frameworks and structures with accountability and performance thresholds in place to deliver project effectively. I want to bring in these advantages to academia.
The advice in the article could equally apply to other agile project management qualifications such as Certified SCRUM Developer (CSD) and Certified SCRUM Master (CSM) from the Scrum Alliance or even PRINCE2.
For Research Software Engineering (RSE) projects, which are often executed in academic setting, agile project management can help deliver on time and on budget in contrast to the traditional waterfall project management approach. Some good resource on this topic are agile project management for research and agile academics
References
[1] https://www.theknowledgeacademy.com/courses/agile-business-analysis-training/agileba-foundation-and-practitioner-training